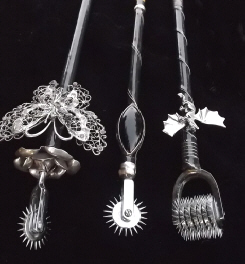 ---
Gift Certificates are available!!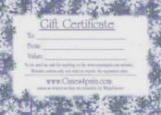 The Canes4pain® gift certificates have a lovely silvery metallic design, and are available on the
Specials
page
.
---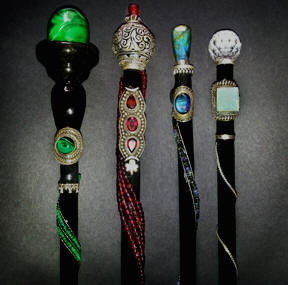 New Canes!

---
Morocco

Symmetry, balance and beauty in a wicked cane!

The deep burgundy dried-blood color of over 300 garnet gemstones combined with gleaming hand crafte
d sterling silver accents & burning 11mm (just under 12"!) rattan core guarantee this cane will be the star of many memorable times!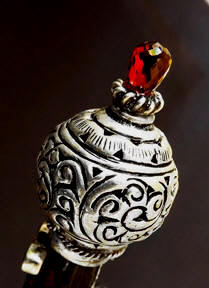 Its ten inch long handle is topped by my favorite shape for a faceted gemstone-- a garnet briolette. It is a 3-dimensional faceted 1/4" tall teardrop shape with a lovely color that matches the other stones on Morocco.

It is mounted in a one of a kind hand-wrought one inch round sterling silver ball. It has lovely pierced and hammered design details created by a very skilled craftsman in Bali.




One side is decorated with a two inch long, 5/8 inch wide decorative sterling silver setting for the three faceted gemstones it holds. The faceted stones are of beautiful quality & color.

The opposite side is decorated by more sterling silver holding three teardrop (pear) shaped garnet stones. Attached to them are four rows of round garnets that whirl their way down the shiny black handle and attach to another sterling silver piece that i finished with a brushed satin texture.






These garnets will give a delighfully comfortable grip to the lucky user. The recipient of this cane's strokes will find it to be pleasing at a lower velocity and well... hopefully pleasing at high velocity, too!



This, and ALL Crown Jewels Canes are perfectly capable of laying down beautiful welts and stripes if desired.


---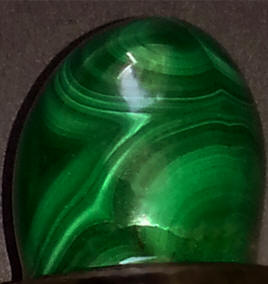 ADORED


An opulent design! D

esigned abundantly with

over 225 lush green malachite gems surrounded by ornate sterling silver will ensure that this cane is ADORED for years to come!






The large egg-shaped green malachite at the top of this cane has beautiful striations and gives this cane a great counter-balanced weight that will make it very easy to use.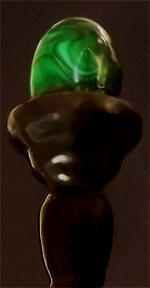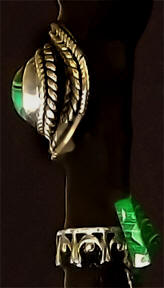 The ten inch long handle has a 3/8 inch round malachite set in an elaborate sterling silver setting. There is a decorative silver collar below that, and a lavish swirl of hand-twisted sterling silver wire surrounded by two bands of green malachite and two more hand-turned whirls of silver for a beautiful accent. They appear to be growing out of triangular-shaped malachite triangles at the top and bottom.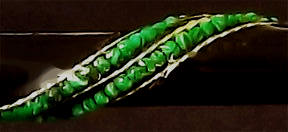 All of these details will give Adored Cane's user a good, confident grip and ease of use. It will give the recipient lovely stripes, if desired.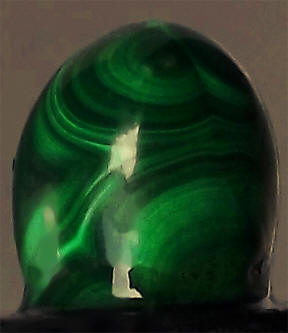 ---
---
Sky

The peacock blue shimmer of labradorite against sterling silver on a 10mm rattan cane assures a lavish look AND feel for the user and recipient, both!

Sky's main and accent stones flash with color as the stones' angle to light changes.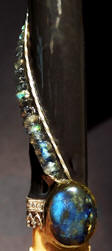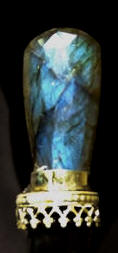 125 faceted labradorite gemstones set between two bands of hand-turned twisted sterling silver, form a swirl of delightful flash & color as wind around this ten inch long handle. The Sky Cane is topped by a stunning one inch tall faceted labradorite stone, captured in place by decorative sterling and pure silver collars. There is another collar at the handle's base, which forms a great thumb rest along with the 3/8" oval cabochon stone.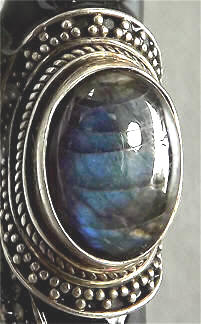 The central stone has an elaborate sterling silver setting made by an Master jeweler in India. It complements the 1/2"x3/8" oval stone perfectly!





All this beauty works together for this stinging, burning 10mm cane.


---
Crystal Moon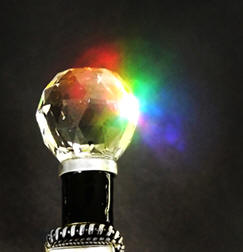 The 3/4 inch round Swarovski Crystal at the top of this 10mm rattan cane spreads rainbows when a light beam shines on it.




A 1/2 inch square cabochon rainbow moonstone gem is the main focal point of this ten inch long handle. It shows a beautiful sky blue color when its angle to the light changes.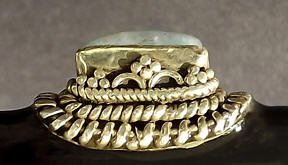 A master jeweller hand-fabricated the VERY decorative sterling silver setting for it. This setting is almost 1/2 inch high and is beautifully designed with 3D details.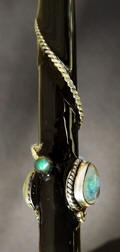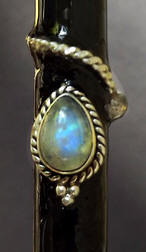 There are also moonstone & sterling accents near the top of Crystal Moon's handle, and at the base to form a comfortable place for the user's thumb to rest while in use.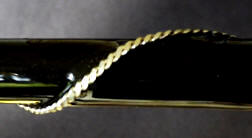 I hand-turned and hammered the sterling silver that winds around the handle. It seems to grown from more cabochon rainbow moonstone gemstones at its base and at the top.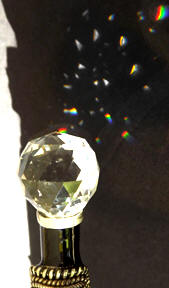 Like the prisms we played with as children, if you look through the crystal, you'll see multi-images with rainbows surrounding them.





---
Ocean Dream



The Ocean Dream Cane is as wicked as it is beautiful! The nine-inch handle on this very dense 10mm x 32" rattan cane is accented by Lapis Lazuli gemstones set in, and accented with a lot of sterling silver.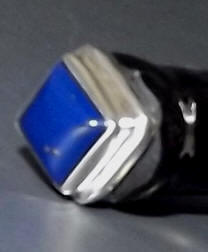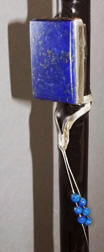 The Ocean Dream Cane's rectangular stone measures over one inch tall by three-quarters of an inch wide. It is set in a polished 3/16" high sterling silver setting. The top of the handle is finished with a 3/8" square lapis stone set in a polished 1/4" tall sterling silver setting.
The handle has sets of 1/8" round Lapis Lazuli spheres on sterling silver wire, and will give a very comfortable, sure grip when in use.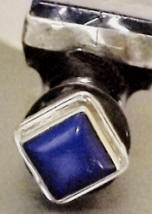 This cane is very dense, which translates to very nasty, if used that way.




---
Thundering Tiger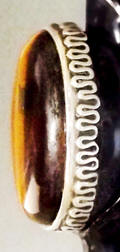 The Thundering Tiger Cane is another wickedly dense 10mm rattan bastard. Its nine-inch handle is accented by an oval shaped 1.25"x.75" Tiger's Eye in a sterling silver setting that has raised wave detailing. The setting is 1/4" high.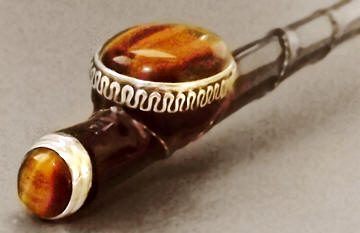 The Tiger's Eye stone at the top of this cane compliments the other stone perfectly, due to its color, shape and the movement of the stone's golden-colored fibres when its angle to the light changes. It measures 3/8" x 1/4" and is set in polished, gleaming sterling silver.

This cane is 31" long and has a twisted sterling silver wrapping its way up the handle. This silver is slightly raised, and its twisted texture will give a nice, sure grip.

Thundering Tiger: $205
---

Moonshine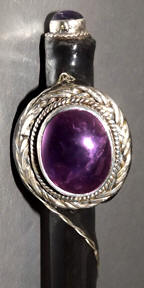 This dense 9mm rattan cane is 32" long.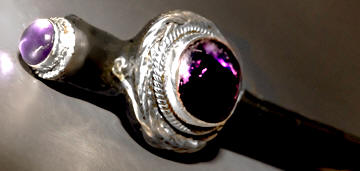 The handle of this beautiful cane is accented by a dark purple Amethyst gemstone set in very detailed, decorative sterling silver. The stone itself is a 3/4"x1/2" oval. The sterling silver setting for it is 1/4" tall, and at least 1/4" wide. It adds a great detail to the stone.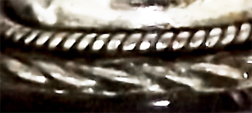 The 8.75" long handle is topped by a round amethyst gemstone set in sterling silver, and there is another at the base of the handle, which forms a nice thumb rest with the 3/16" sterling silver collar. There is a twisted piece of sterling silver winding its way down the handle, and it gives a nicely textured grip for the user's hand.

---

Green Meadows



This 30" long, 9mm thick rattan cane has a 9.5" handle. The cane's owner will love the feel of the twisted sterling silver winding around the handle. It is topped by a gleaming sterling silver dome that will catch the light beautifully wherever it is used.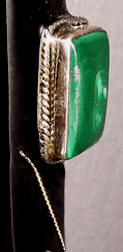 The stone at the top of this cane is a beautiful green Malachite. It is a 5/8" x 7/8".

The base of this handle has a sterling silver thumb rest with a zig-zag pattern.

Green Meadows: $190
---

Kinky Tiger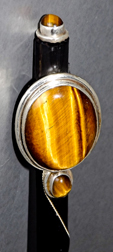 This wicked 11mm rattan cane is designed with three beautiful oval Tiger's Eye stones, all set in sterling silver. The largest is a wide 1" x 1.25" . The two smaller accent stones are 3/8" x 1/4". All have polished sterling silver settings that are 1/4" tall.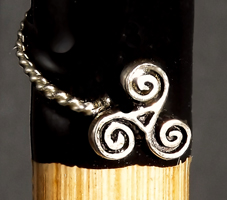 More sterling silver winds its way down the 8.5" handle, and ends at a sterling silver triskele ( also known as a triskelion ), which was adopted at the symbol of BDSM years ago. That piece is 1/4" x 1/4".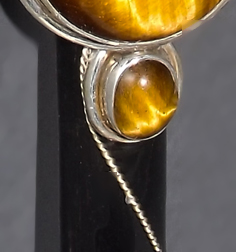 This fine rattan cane is 31" long and will make quite an impact whenever it is used.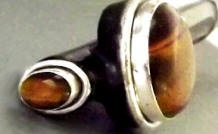 Kinky Tiger: $205
---

Ocean Waves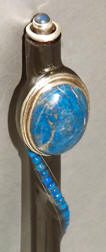 This 30" long rattan cane is designed using a lot of Lapis Lazuli

and highly polished stering silver. It is a dense, burning 9.5mm thick, and would be happy to make stripes if called upon to do that.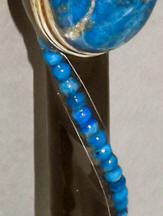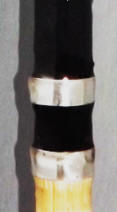 There are over 50 round Lapis Lazuli beads winding their way around this cane's 8.5" handle. They are surrounded on either side by sterling silver, and there are two 3/16" sterling silver collars at the base of the handle. The larger stone near the handle's top has a nice vein of pyrite (fool's gold). All the stones are a beautiful, rich azure blue color.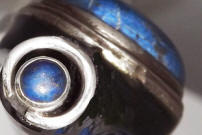 The Lapis Lazuli stone at the top of the handle

is 1/8" round and is set in a C-shaped sterling silver setting.



Ocean Waves: $215
---

Elegance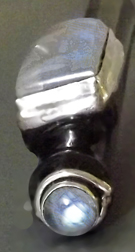 This 32" long, 9.5mm cane is ready to lay down some burning red stripes. Its 9.5" handle is accented by gleaming, polished sterling silver, and lovely rainbow moonstones.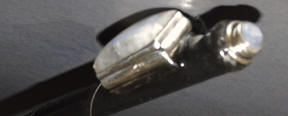 The large stone measures 1.25"x1/2" and has a beautiful blue color that moves as the cane's angle to the light changes. The rattan cane is topped by a round 1/4" rainbow moonstone set in a C-shaped sterling silver setting.



There is a 3/16" sterling silver collar at the bose of the handle, and even more sterling silver winding around the handle to give you a nice, sure grip.


Elegance: $170
---
Gorgeous Green Malachite!




This is a spectacular cane designed with some of the nicest malachite gemstones I've ever seen. In case that isn't enough, there is are many sterling silver accents and it is topped with SEVEN wartenburg pinwheels. Yes, they are sharp and they spin. What fun!






A

ll of the richly shaded green malachite stones on this cane have beautiful lines/swirls/patterns. I selected each because of its beauty and the interesting lines. The seven bands of gleaming sterling silver swirl down this cane's handle and come together in the center with a sterling BDSM symbol.
The upper left photo shows the stones just below the main gemstone. On the right are the stones and silver that make up the thumb rest.


Sharp Malachite Cane: $335
---
---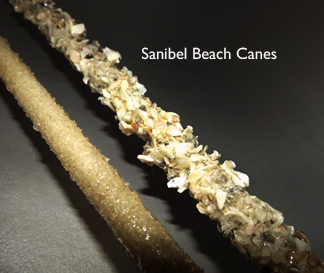 Canes4pain's Sanibel Beach Canes have a 9mm aluminum core. Each is 30" long.
The more mild cane is covered in sand. The next is covered in small shell fragments. The third version is covered in more coarse, sharp shell fragments. The latter two will break skin easily. You've been warned. They are all thuddy, but sharp. It is an interesting sensation.
All are covered with a clear protective coating that allows for very easy cleanup and holds it all together. There will not be shell fragments littering your playroom, nor will these canes be difficult to clean.
Sanibel Island is known as one of the top five beaches in the world for gathering seashells. It is off the coast of Ft Myers, Florida. It has been my beach of choice for many years. These should bring some warmth and sunshine from Florida, USA to you!
Sandy Sanibel Beach Cane




Ahh just like a warm day in the sun, on the beach!!

Sandy Sanibel Beach Cane: $95


______